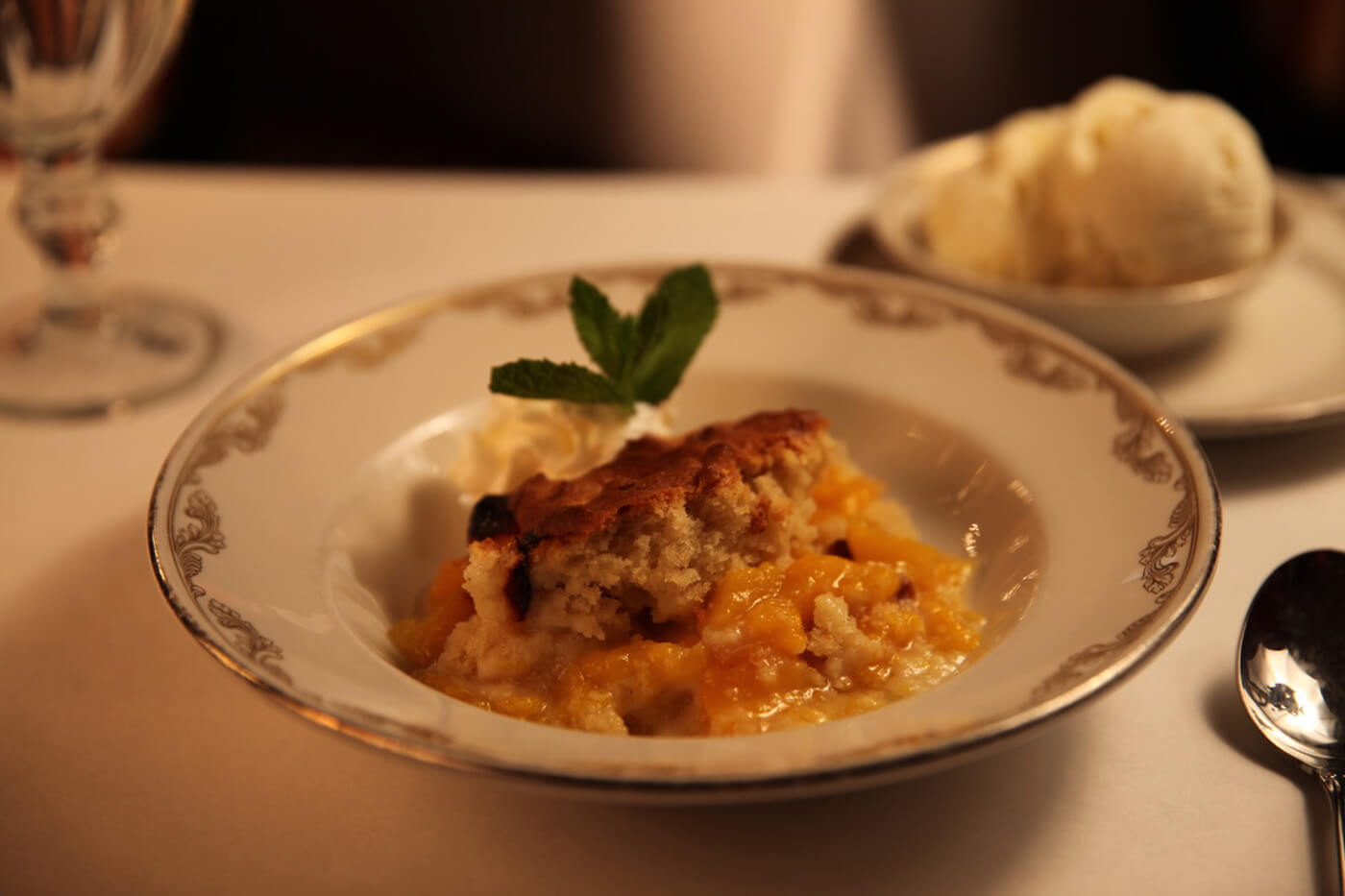 1⁄2 cup butter
2 cups self-rising flour
1 tsp. baking powder
Pinch of salt
2 cups sugar
11⁄2 cups milk
1⁄4 cup oil
1⁄2 cup water
Ground cinnamon
4 cups peaches (sliced, peeled)
Melt butter. In a mixing bowl, combine flour with baking powder, salt, and 1 cup of sugar. Make a well
in the middle and add milk, butter, and oil. Gently mix to make a smooth batter. Set aside.
Preheat oven to 375 degrees. In a pot on high heat, add water, remaining cup of sugar, and a pinch of
cinnamon. Bring to a boil. Add peaches and remove from heat. Let soak for 15 minutes. Pour peaches and
syrup in baking pan. Spread batter on top. Bake for 45 minutes or until golden brown. Yield: 8-10 servings.