Chefs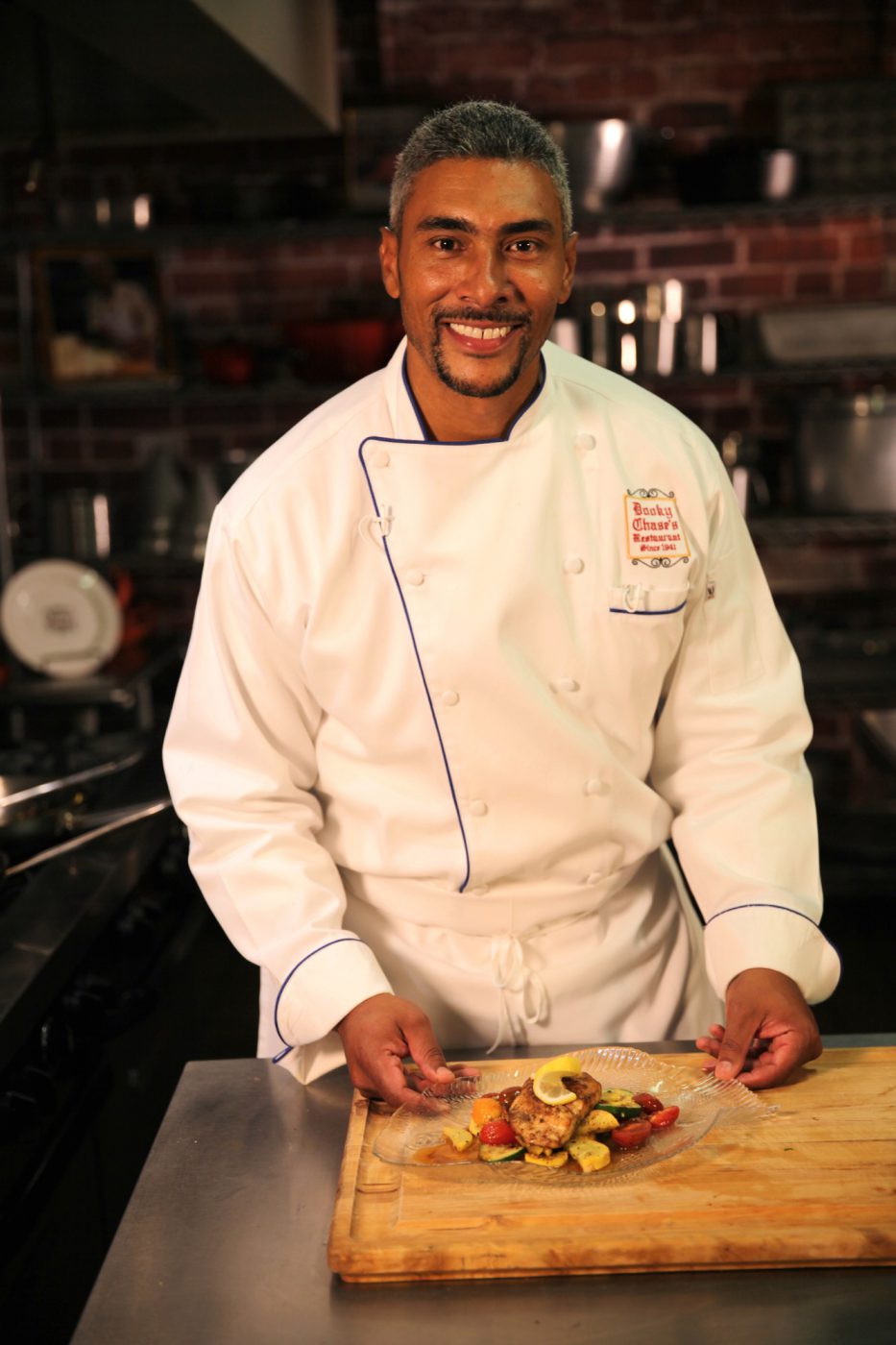 Dook Chase
Heading the Dooky Chase kitchen is Leah's grandson, Edgar "Dook" Chase IV, the third person in the restaurant's eighty-year history to serve as executive chef. Only his grandmother and great-grandmother preceded him. Dook has a master's degree in business administration and was a successful accountant until he decided to focus on his passion for cooking. When he was about fifteen, he started working the front of the house, waiting and busing tables, but eventually he made it into the kitchen and learned by cooking at his grandmother's side. In addition to that hands-on training, he also graduated from an intensive 6-month culinary program at the Cordon Bleu in Paris.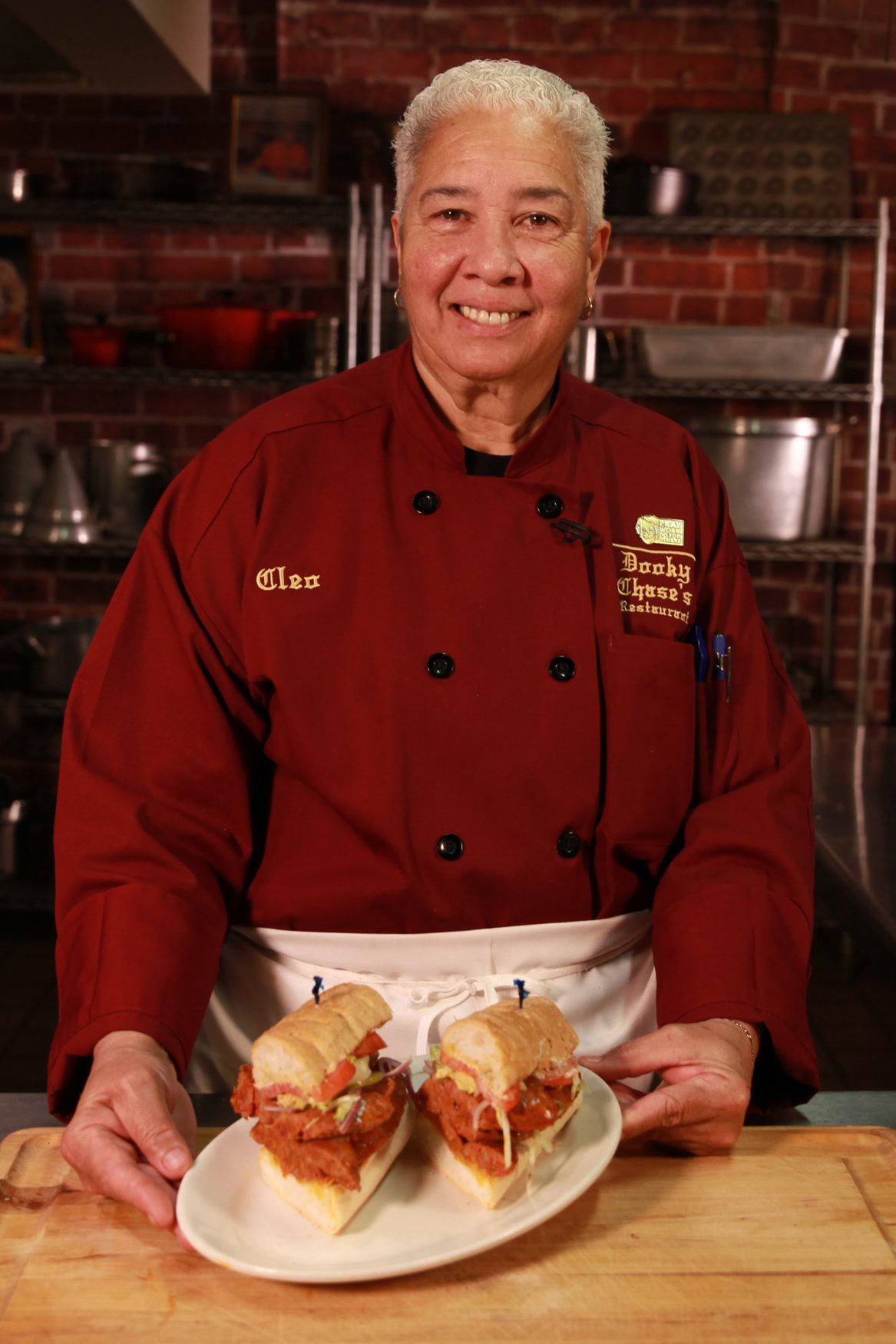 Cleo Robinson
Chef Cleo Robinson, Leah's niece, joined the staff of Dooky Chase in 1980. The daughter of one of Leah's sisters from her hometown of Madisonville, Louisiana, Cleo first worked the cash register at the restaurant. A naturally good cook like her mother, Cleo joined her aunt in the kitchen the following year, becoming Leah's right arm. They worked side-by-side for nearly 40 years until Leah's death in 2019.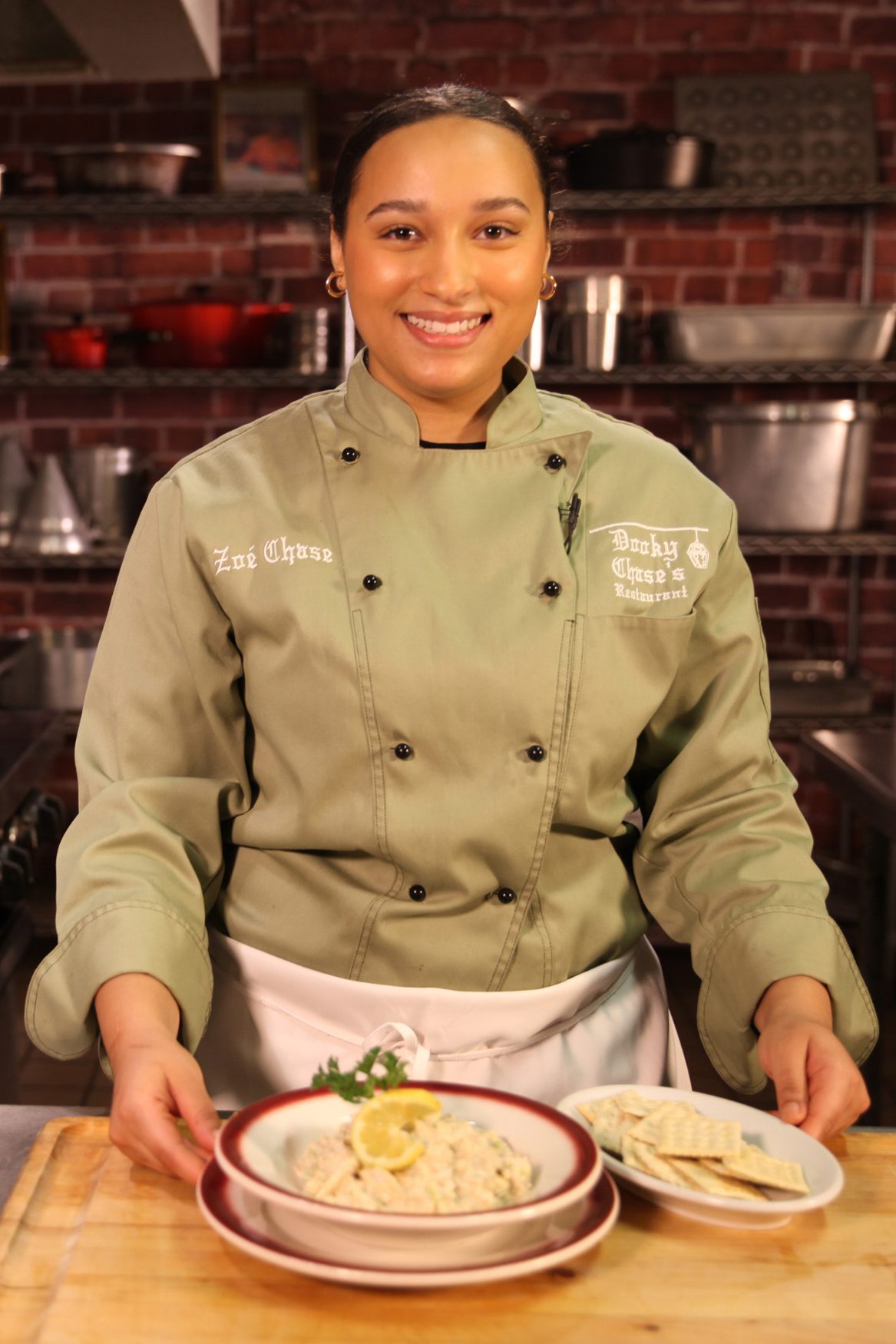 Zoe Chase
The newest chef at Dooky Chase is Leah's great-granddaughter Zoe Chase. After graduation from the New Orleans Culinary & Hospitality Institute (NOCHI), she continued her training under Chef Nina Compton at Compere Lapin and Bywater American Bistro, and under Chef Meg Bickford at Commander's Palace. Chef Zoe made her debut at Dooky Chase in February 2022 with a five-course inaugural dinner that she planned and prepared. This fifth generation of the Chase family is adding her flair to the Dooky Chase menu with vegan options and other specialties.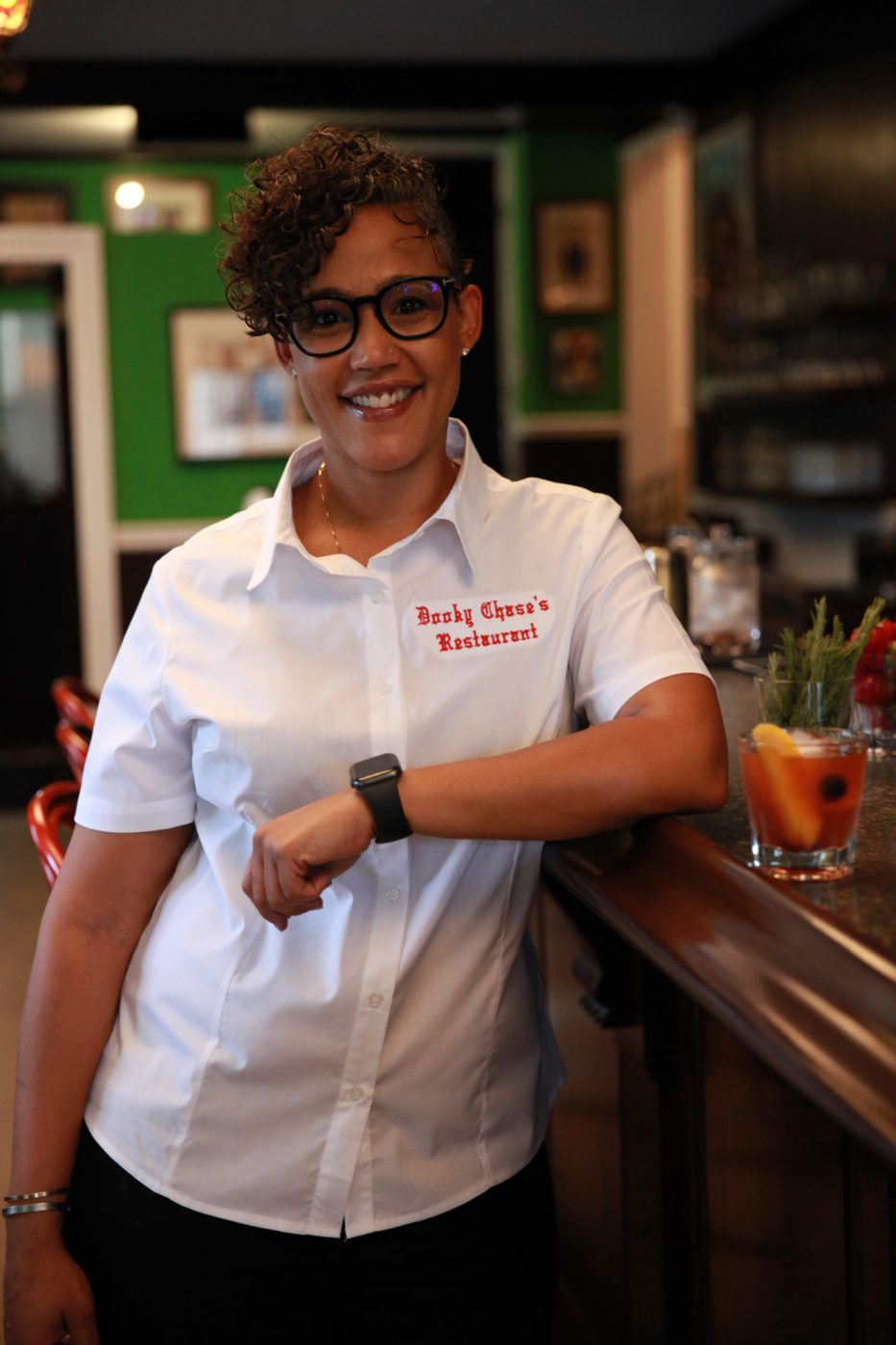 Eve Marie Haydel
Eve Marie Haydel, Beverage Manager at Dooky Chase's Restaurant, has a taste for adventure ranging from corporate to cocktails. The craft cocktail enthusiast and connoisseur also mixes it up as a Senior Business Operations Analyst for a media broadcast company. Eve Marie's passion for bartending and mixology began with her growing up, working in her family's restaurant, and admiring her grandfather's cocktail creations and conversations with her grandmother about women-run bars in New Orleans. This eventually led to her completing bartending school over 10 years ago as a balance to her role as a financial analyst. Since then, Eve Marie has honed her craft at restaurants, private events, and parties throughout Atlanta and has returned home to New Orleans to re-energize, learn, and build the bar program for the Chase Family brand.
Chase Kamata
The narrator for THE DOOKY CHASE KITCHEN: LEAH'S LEGACYis Chase Kamata, granddaughter of Leah Chase. Chase has toured the globe as a singer and musical theatre actress, performing in venues that include the Sydney Opera House, as well as historic theaters in South Korea and the United Kingdom. She is also a visual artist whose works can be found in her family's renowned restaurant, the Louis Armstrong International Airport, and private collections throughout the world. Chase's artistic style reflects her culturally rich upbringing, capturing the vibrancy and whimsy of New Orleans. The daughter of jazz singer Leah Chase, the Queen of Creole Cuisine's youngest child, Chase's passion for creativity has been well fed with the lush sounds and hearty tastes of the city.
Photo Credit: Laura Combel