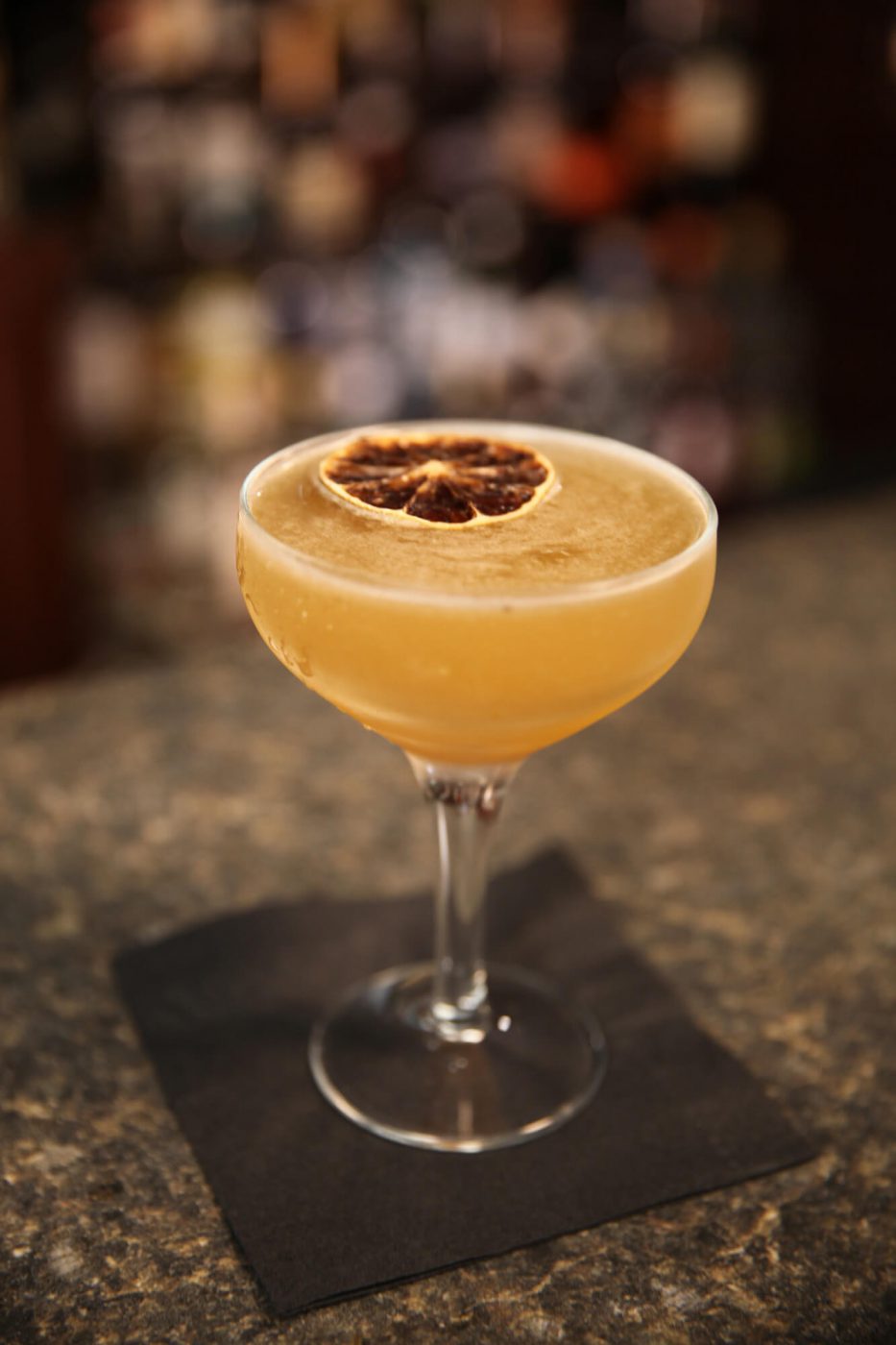 Glass: Collins
1⁄2 oz. lime juice
1 oz. pineapple juice
2 oz. Crown Royal
1⁄2 oz. amaretto
1⁄2 oz. peach schnapps
Ginger ale or Sprite
Lime wedge
Fill a small shaker tin with ice. Add lime juice, pineapple juice, Crown Royal, amaretto, and peach schnapps and shake. Fill Collins glass with ice. Pour/strain contents in shaker tin over ice. Top off with ginger ale and garnish with a lime.